Photos »
Videos »
Genealogy »
NEW!! The Duck Picture »

Harry Hubbard Biography:
Col. Harry V. Hubbard, USAF Retired, died peacefully in his sleep after a full and interesting life, early on Christmas morning 2011 at the age of 99 years, three months. He had participated in aviation from the days of biplanes to the landing on the moon.

Harry was one of 5 children (Bea, Harry, Lloyd, Glen and Melvin) of Arthur Lee Hubbard (of Wisconsin) and Nora Alloway (of Pennsylvania). Born in Bellingham, Washington, the family later settled in Hayward, CA where his father, Arthur, had an auto repair shop. Arthur was something of an inventor, and Harry grew up in mechanical world with an innovative atmosphere.


Harry, age 5 or so with older sister Bea and parents Arthur and Nora

Lloyd, Arthur and Harry c. 1930
Harry attended San Jose State College, where he met his wife to be, Dorothy Hawley. He had a strong interest in flying and was a founding member of the San Jose State Flying Club.


Harry at the SJS Flying Club hanger
By the time he graduated he was a certified airframe mechanic and a certified aircraft engine mechanic as well as a licensed pilot. Upon graduation he joined the US Army Air Corps attending flight school at Randolph Field in Texas.

He took advanced flight training at Kelly Field, also in Texas, graduating in February of 1939.
In 1940 as a squadron maintenance officer of the 17th Bomb Group, flying out of McChord Field in Washington, he accepted the first 7 production B-25's and subjected them to close flight performance examination, resulting in several major design modifications to subsequent production, such as the wing configuration (from unstable dihedral to gull wing), designing nose gun mounts and increasing the size of the tail fins. He was the Squadron Maintenance Officer during the training for the famous Doolittle raid on Tokyo. Prior to that event, however, in May 1941, Harry was flying B-23 #39-062 on a routine night navigation flight with a pilot trainee, four crew members and a passenger aboard when a duck came through the windshield, hitting him in the face. Although badly injured and unable to see, he opted to land the plane himself, as he was the only qualified pilot. The others chose not to parachute to safety and Harry landed the plane on instruments at Spokane with the flight engineer standing behind him, breaking the airstream coming through the broken windshield with a flight manual held in front of Harry's face. He was taken to the station hospital at Ft. George Wright where he recovered and flew for the remainder of the war on a limited duty waiver. The eye injury sustained in that accident prevented him from flying combat duty, including the Doolittle raid, but allowed him to fly non-combat operations.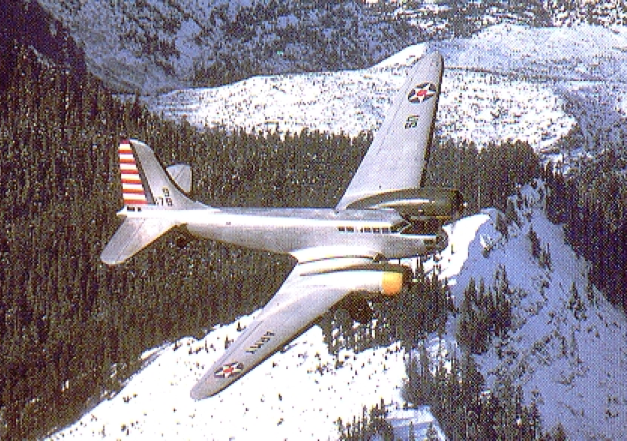 A B-23 similar to Harry's, in which he hit the duck


The Famous Duck: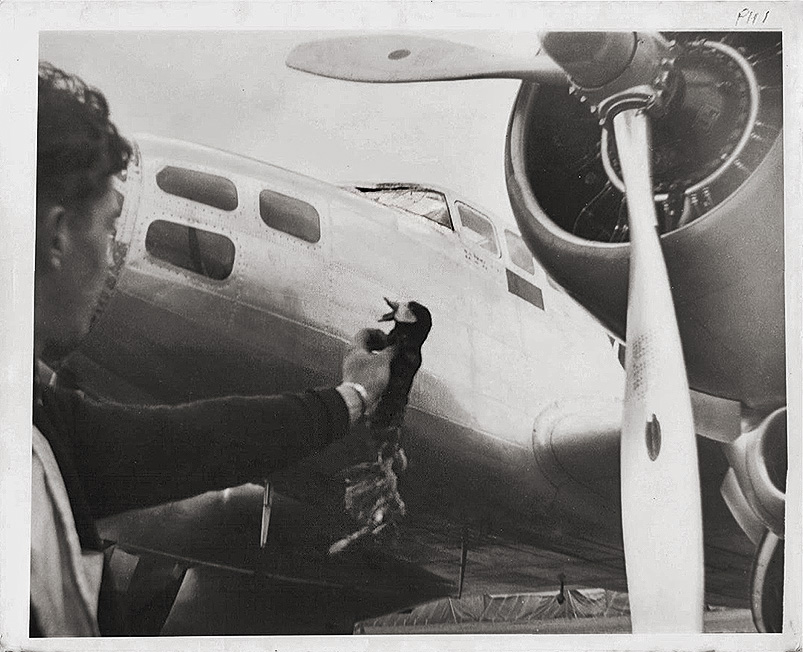 The 'Whole Duck Story' text will be coming soon..... ( & Also It's Currently on the Video Page » Tape 2 Part 1 » )